About us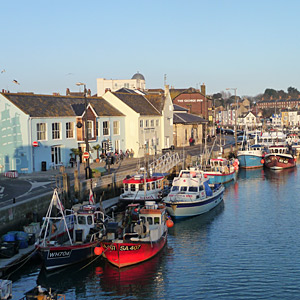 At David the Jeweller we love what we do. We have a passion to fulfil our customers requirements when celebrating life's most special occasions. Engagements, weddings, graduations and birthdays to name a few are usually marked with the purchase of a beautiful piece of jewellery or smart watch that may well become a valuable family heirloom.
This is why we use our expertise to bring you a range of distinctive fine quality jewellery in Platinum, Gold, Palladium or Silver and you can also choose from a stunning range of Diamonds and precious gemstones to be enjoyed for years to come.
In 1984 David Hughes took a job at a jewellers and quickly discovered what an interesting and rewarding profession the industry provides. With the ambition to open a shop of his own, he set about obtaining The National Association of Goldsmiths Retail Jewellers Diploma, then qualifying as a Fellow of the Gemmological Association of Great Britain and achieving the Diamond Grading Diploma. With over two decades of experience of fine jewellery and watches, in 2005 he opened the family-run shop in the beautiful Dorset seaside town of Weymouth (see picture) where you are most welcome to visit in person and experience the award winning customer service for yourself.
We have a busy watch and jewellery repairs department staffed by skilled craftsmen as well as producing bespoke jewels to our customers specification. We also have a valuation service, for customers visiting in store.
We hope you enjoy shopping with us.
We are sure you will love what we do too.